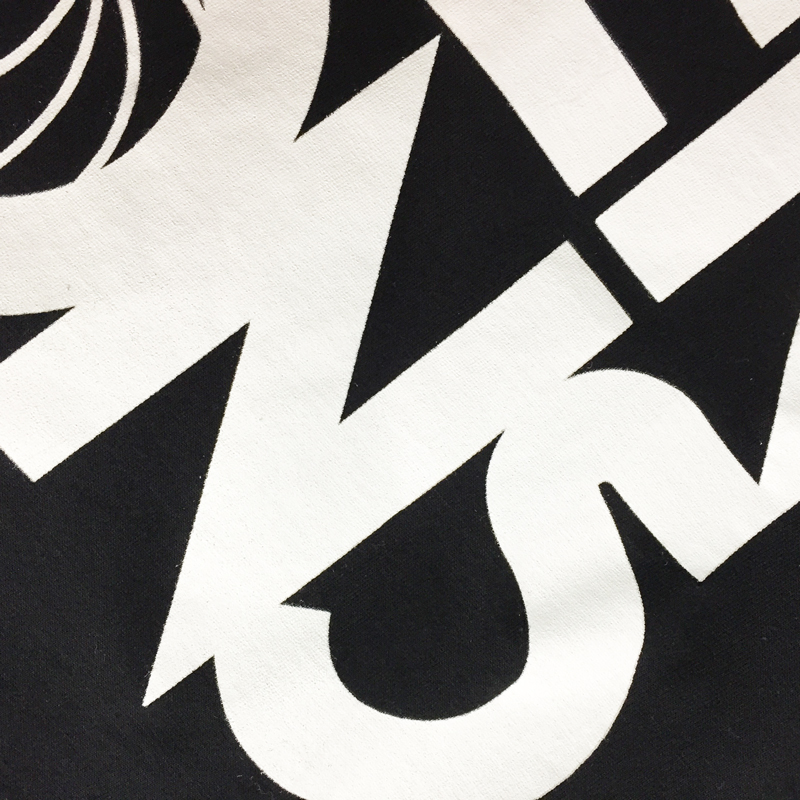 Full Opacity
When you want a solid, bright print, this is the way to go. To achieve full opacity, we'll print two coats of ink [sometimes three] to get the ink's true color. Remember—the more layers of ink we print, the thicker it will feel on your shirt. Some shirt fabrics hold ink better than others, and some shirts will still look a little transparent no matter how many layers we print.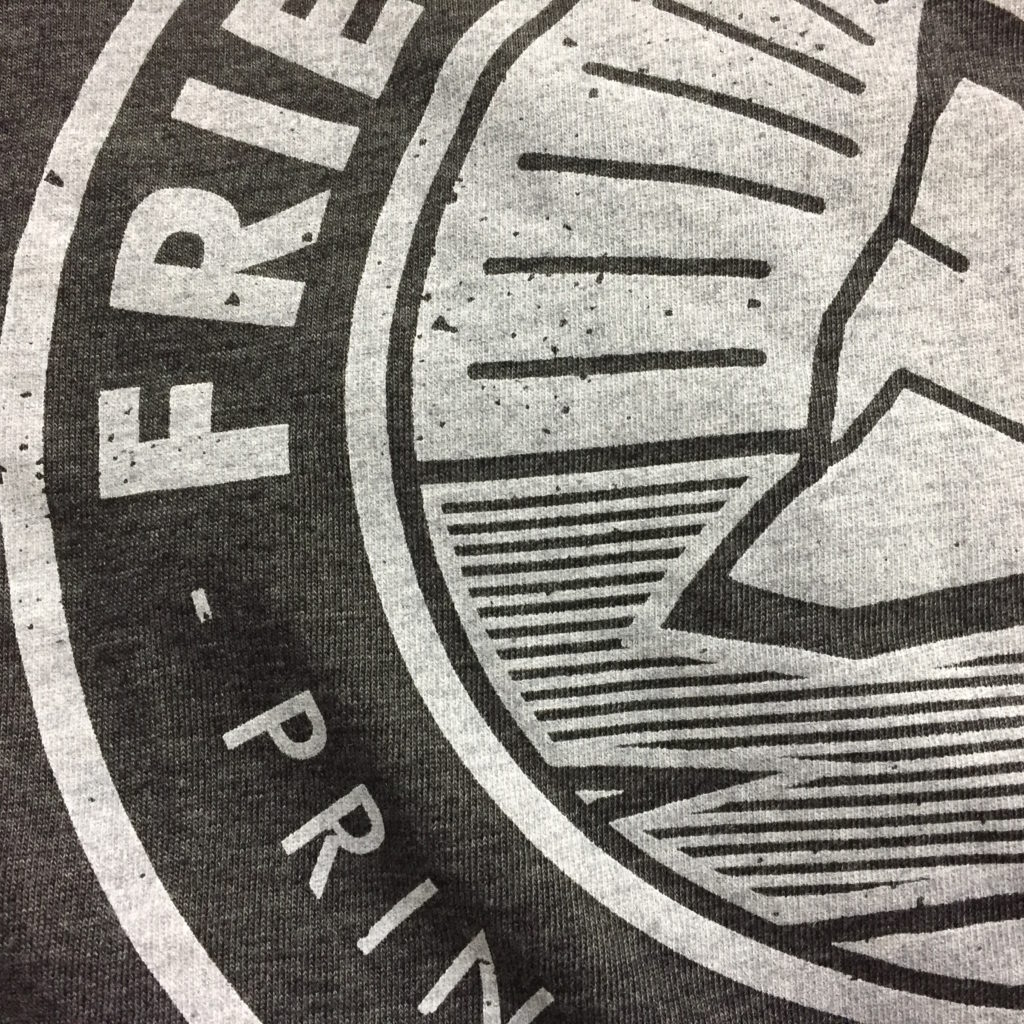 Single Pass
The true vintage look. One layer of ink gets an immediate worn-in look with a super soft feel. Like one coat of paint on a wall, a single coat of ink on a shirt will have some transparency— whichever shirt color you go with will affect the overall look of the print.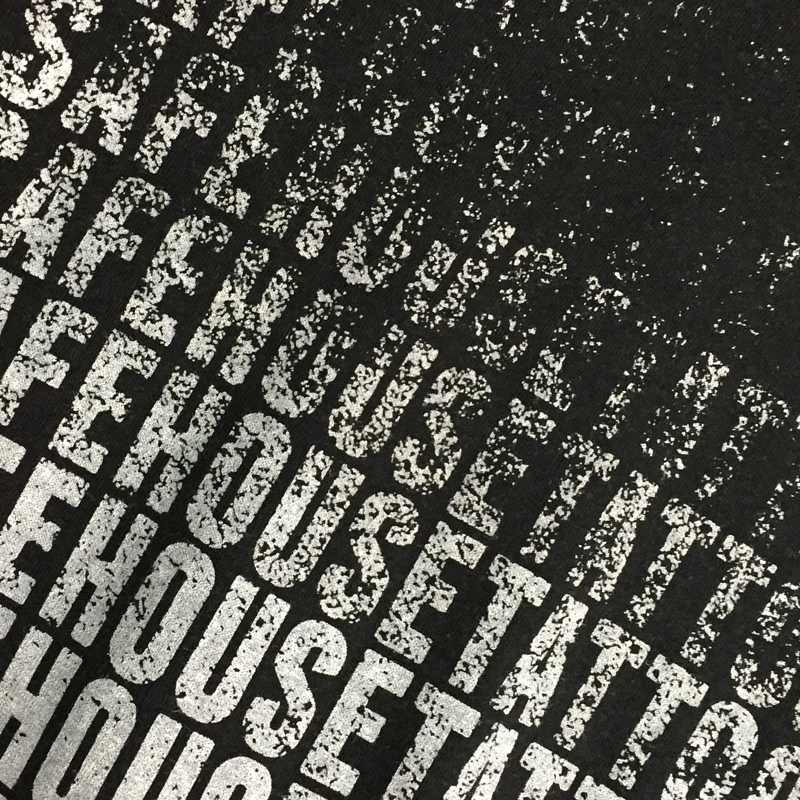 Distressed
Want to beat your design up? We can help! With a variety of textures in our arsenal, we can make your design look like it's seen some years. Combined with a single pass of ink, your shirts will look mean, old school, vintage, and cool.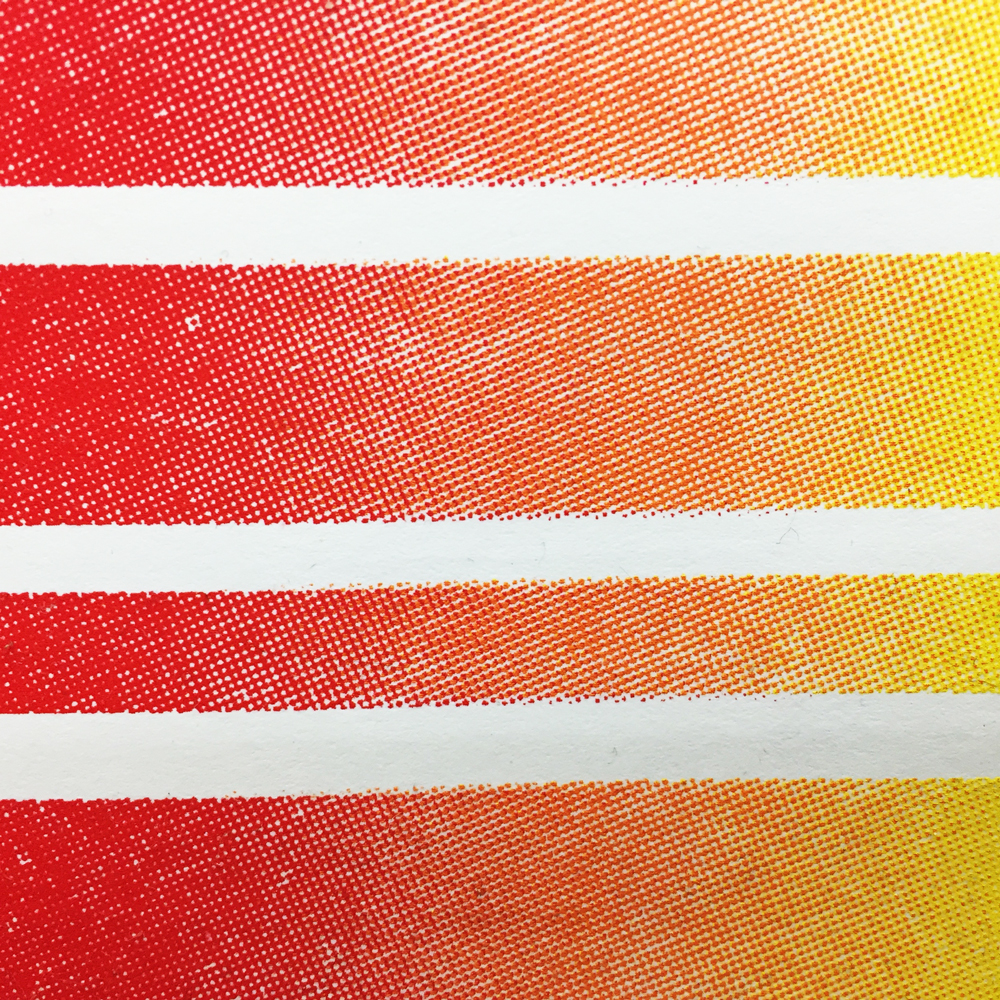 Halftone Gradient
Need a little more depth in your design without using an extra ink color? Using a halftone technique, we can print ink in dots of varying concentration to create the illusion of shade. This is best suited for photo prints or a color fade. Please keep in mind that the finer the halftone, the closer together those dots will be and the more likely the printing process might fill in some of that smaller detail.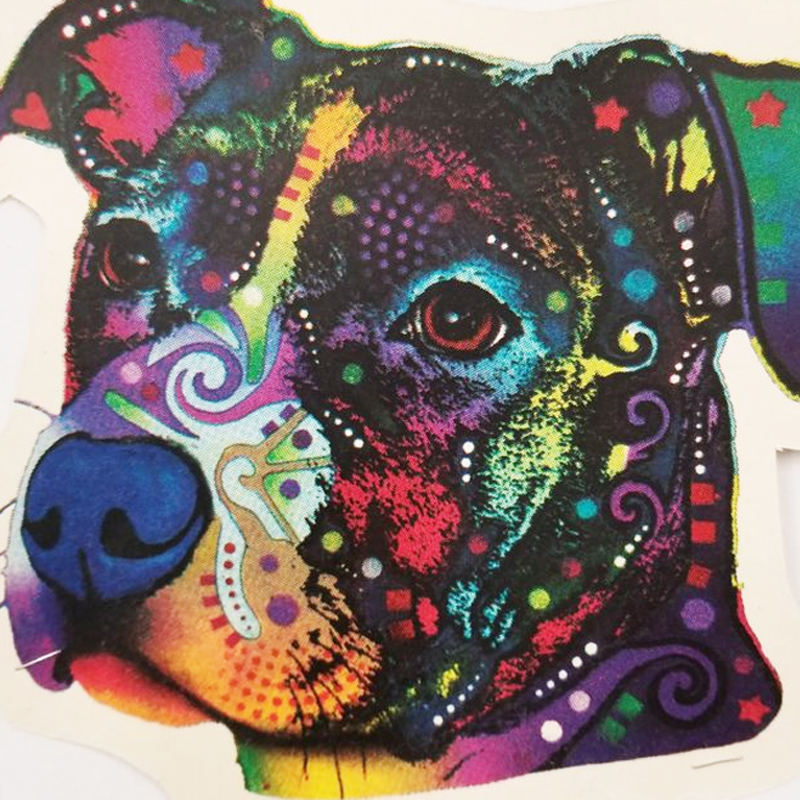 Four Color Process
While we can print in flat colors to a maximum of 6 total colors, sometimes that isn't enough for your design. Using a four-color process of cyan, magenta, yellow, and black, we can combine little dots of these colors to create a wider color spectrum and an overall more vivid image. Please note that not every image will work well with this process, and a design fee will be necessary for any design that is not already layered in CMYK format.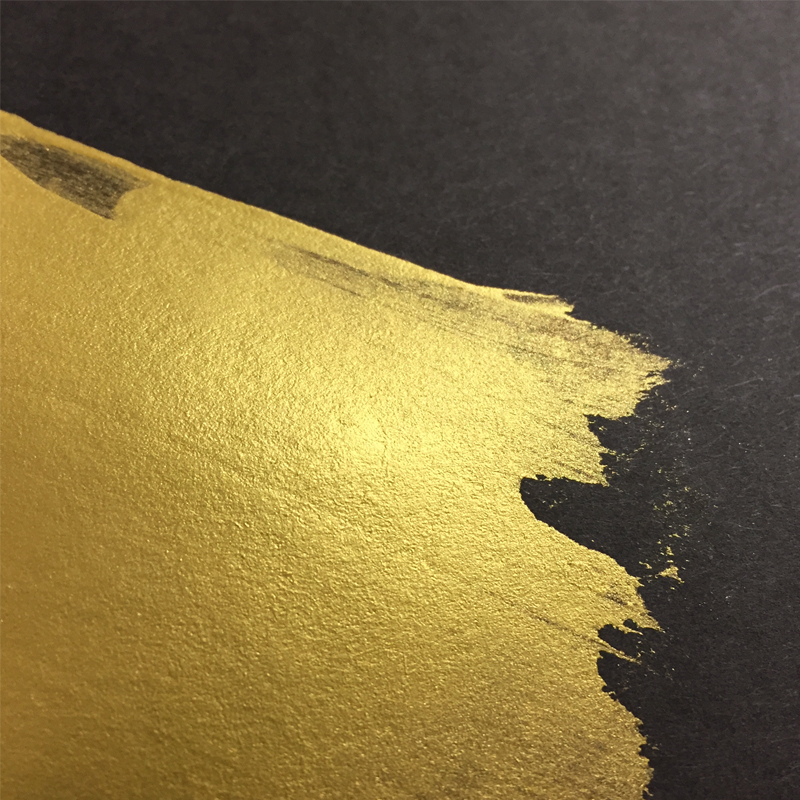 Metallic Ink
Our water-based ink collection includes a few metallic inks—gold, silver, and bronze. These inks have a distinct shine and sit a little thicker on a shirt. We use special low-mesh screens to print this ink, which makes finer details difficult to print.